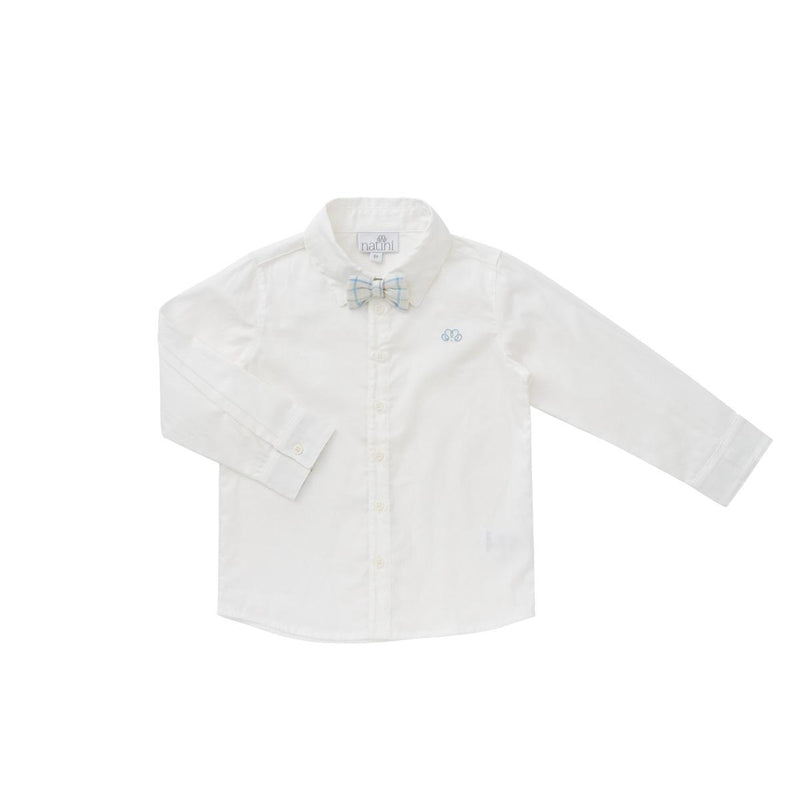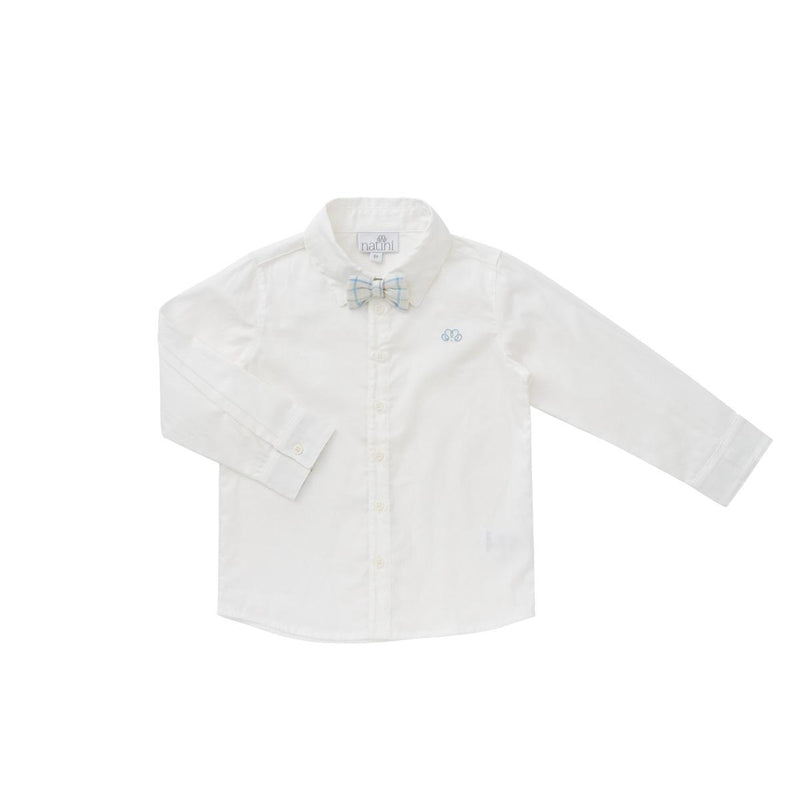 Shirt for the boys in off-white and a matching bow with a checkered pattern in light brown/blue/green.
The sleeves are also finished in the same checkered pattern as the bow.
Combine this camisole with our linen range in light beige and with our spencer in the same motif as the bow.
Consists of 95% cotton and 5% elastane.
België: Gratis verzending vanaf €100, anders verzendkosten van €4,95. Andere EU landen: Gratis verzending vanaf €125, anders verzendkosten van €8,95. Wij verzenden zo snel mogelijk uw aankoop. Houd rekening met een maximum levertermijn van 3 werkdagen. Het is steeds mogelijk om goederen terug te sturen binnen de 14 dagen na aankoop. Hiervoor dient u zich aan te melden via het contactformulier op de website met vermelding van het bestelnummer en artikelnummer. U krijgt via mail een retourlabel toegestuurd. Eens we de goederen hebben ontvangen, storten we u het aankoopbedrag terug min de retourkosten van €3,95 die voor rekening van de klant zijn.